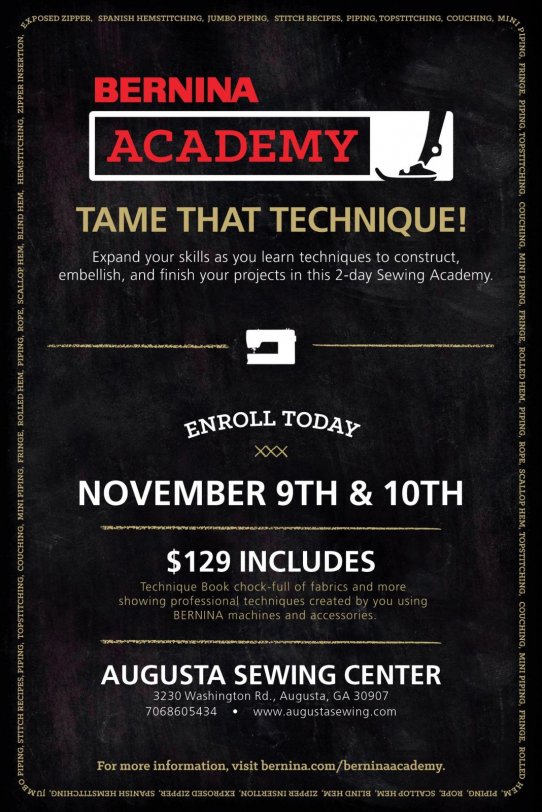 BERNINA Academy brings you the best of both worlds!
We'll sew 18 different techniques over the course of two days, including: zipper insertion, pin point embroidery placement, piping insertion, decorative stitching, hemstitching, fringe, and scallop hems to name a few!
Create the BERNINA Academy Technique Book as you work through the lessons that will be yours to keep as a reference for you to use in your sewing space.
Product knowledge, sewing tips, and free patterns; all supplies (given to you in a great sewing accessory bag), projects, and catered lunches are included in your registration fee for this FABULOUS Two-Day Course.
We will be sewing on the BERNINA 880 Plus, 790 Plus, and 590E.
Each attendee receives:
Goody Bag valued at over $200 filled with fun sewing and embroidery items
Class CD with all class project handouts and designs
Project Kits for ALL 6 projects
Door Prizes and Giveaways
Exciting product offers available ONLY to Super SPREE attendees!
Lunch and refreshments
This exclusive event is a value at $149.